We were contracted by Nvidia to create a photo-realistic environment surrounding the building HL23 in Manhattan's Meat Packing District.  The scene is used to demo Nvidia's photo-realistic iRay renderer.  We went down to the location and shot of series of stills that were used as reference to create the environment.  The renders were used for a variety of demo purposes including a VR experience.  All modeling and texturing was done in Maya and rendering was done using iRay in 3DS Max.
Cassie Thibodeau produced for Nvidia and Peter DeLappe art directed.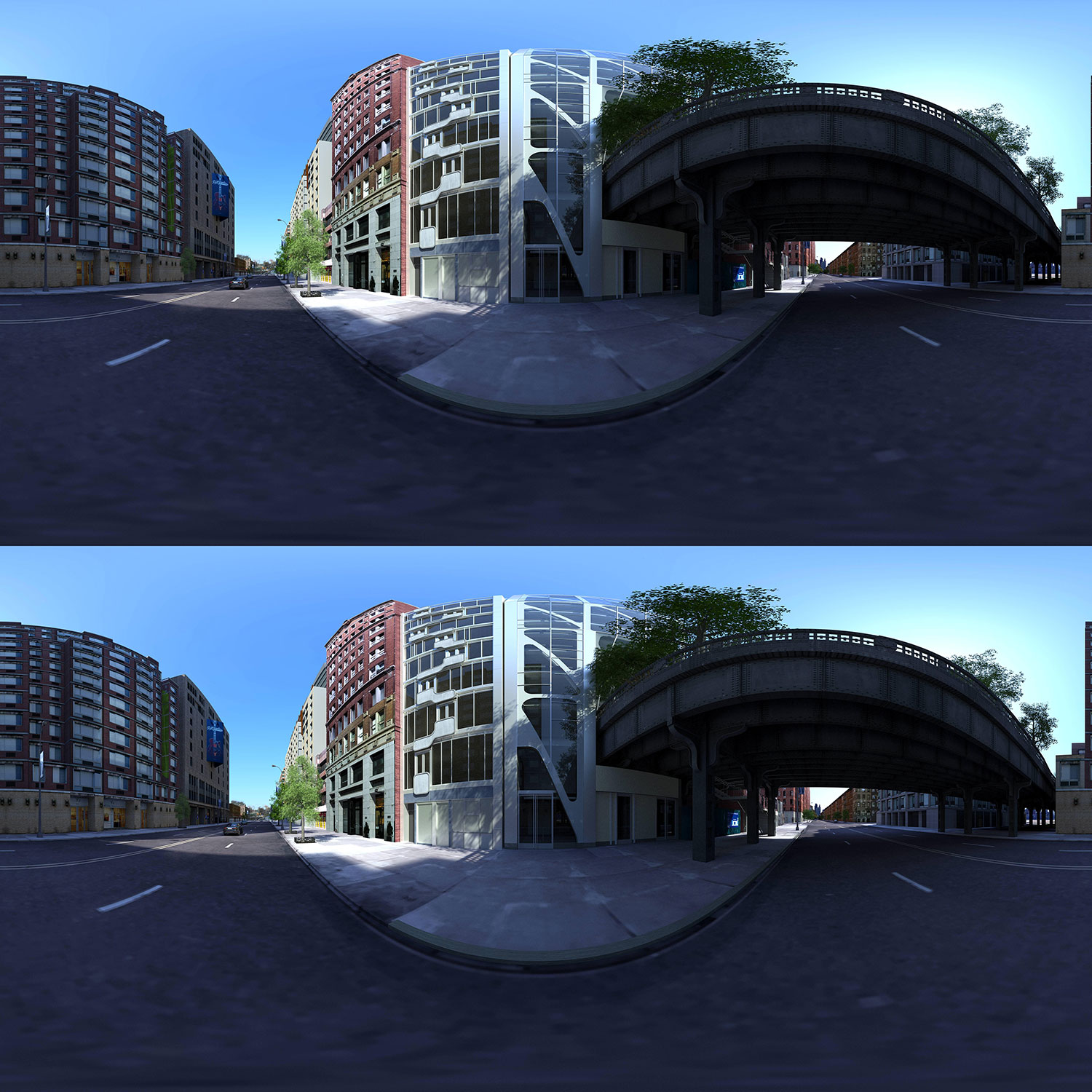 A spherical stereo pair of the environment to be used in VR applications.